Eco Lunch Gift Set
£26.00 GBP £28.00 GBP
This Eco Lunch Gift Set offers a beautiful, practical way to have lunch on the go.  No more need for lunchboxes with hard edges!  The Reusable Sandwich Wrap and Snack Bags provide the perfect wrapping solution for all the family, removing the need for plastic alternatives.

This gift set includes one sandwich wrap and one snack bag, with a great choice of colours.
A great gift idea, these lovely, eco friendly items with a beautiful floral design from our Garden Collection, will help friends and family to stay healthy and save money, removing the temptation to pick up a sugary treat on the go, packing snacks from home instead!
Individually screen printed and made in Cornwall from pure linen with a waterproof lining, both the Reusable Sandwich Wrap and Snack Bags are machine washable at 30 degrees.
We love the Reusable Sandwich Wrap and Snack Bags:-
Great for picnics, lunches and snacks
Reusable, over and over again
Waterproof lined with food grade PUL to avoid leaks
Can be put in the freezer
Lightweight, yet extremely strong
Stores flat for easy and simple storage
Alternative to cling film and plastic bags or hard edged boxes
Made in Cornwall
Beautiful addition to your lunch routine.
About our linen
We use 100% linen fabric that carries the Oeko-Tex Standard 100 certification. For the last 8 years, we have worked closely with a small family business in Eastern Europe from whom we source our linen. In our Cornish studios, we use a traditional artisan printing technique to hand print our designs onto the linen fabric using water based inks. The print, once dry, is then fixed using a heat process, allowing the linen to be fully washable. It is then sewn into products by our team of clever makers.
What is food grade PUL?
PUL is a lightweight polyester fabric paired with a special thin stretchy plastic film. These two components are bound together into a single fabric using a combination of heat, pressure, and adhesive. It is made with a "green" hot melt polyurethane adhesive that is solvent-free, environmentally friendly, and releases no volatile organics.
Why use food grade PUL?
When designing the sandwich wrap we wanted something that was long lasting and could be washed over and over in the machine or by hand. We tried and and tested a variety of fabrics and then found PUL; developed for the medical and food industry it came out top in all of our tests.
PUL fabric is designed to last and maintain its integrity which is why it is a far better option environmentally when compared to single use plastics like cling film and plastic bags.
More about the gift set:
PUL fabric is CPSIA certified, meeting stringent standards by the US Consumer Products Safety Commission on lead and phthalates and flammability.
PUL fabric is certified for repeated-use food storage
100% eco-friendly.
Machine washable at 30 degrees.
Size – approx 30cm x 30cm
Customer Reviews
08/06/2021
Claire D.

United Kingdom
Perfect!
I bought these for my husband to wrap his sandwiches and snacks in for when he goes fishing, they are brilliant, just wash and use again, much better than plastic bags and tin foil! Very happy with my purchase.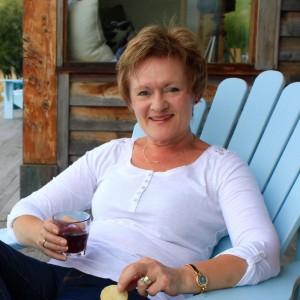 GW
07/05/2021
Gilly W.

United Kingdom
Perfect for a picnic!
We take our little granddaughter out quite often these days and she loves a picnic. The sandwich wrap and snack bag are just perfect as she can fold and wrap her sandwich easily and fill her bag which she loves and no waste when we get back which makes me happy.
So lovely to hear Gilly :)